More than 100 volunteers from DTEK Oil&Gas cleaned and made comfortable a village centre in the Poltava Oblast
More than 100 volunteers cleaned and equipped the centre of the Semyrenky village (the Savyntsivska village council, Myrhorod District in the Poltava Oblast). A community clean-up day brought together employees of DTEK Oil&Gas, members of their families, and local residents.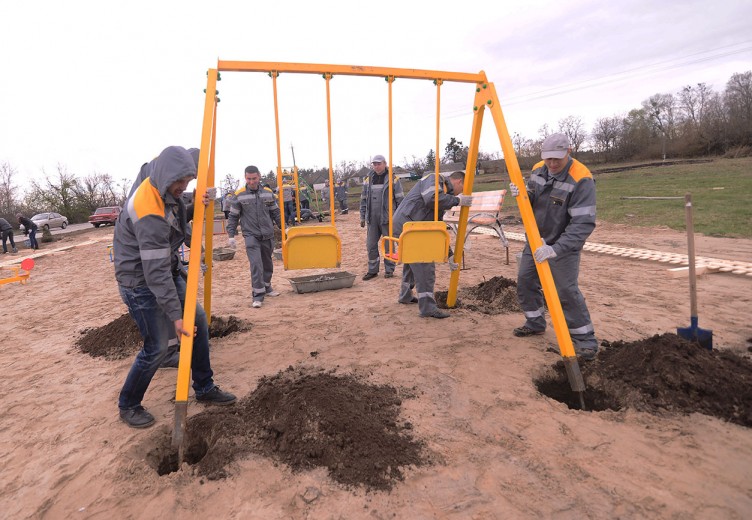 The activists arranged a new playground for children near a village club building. They also planted several dozens of shrubs and arranged a flowerbed. Also, new benches and litter bins were installed. The volunteers painted fences and removed waste.
"The village centre literally changed in mere hours. Thanks to joint efforts, both adults and children will enjoy spending their time here," said Oleksandr Tyshchytskyi, the chairman of the Savyntsivska village council.
"This is the fourth time that we have run such a campaign in villages where the company operates. We place importance not only on financing the development of villages but also on doing it with own hands," noted Ivan Gafich, the director for exploration and advance development of DTEK Oil&Gas.
The community clean-up day in the Semyrenky village became part of the national voluntary campaign Clean City. This year, the campaign ran in 26 cities, towns, and villages around Ukraine, where DTEK's production facilities are located.