Naftogazvydobuvannya ranked in the top 15 Ukrainian taxpayers
Naftogazvydobuvannya, a gas extraction asset of DTEK Oil & Gas, won 13th position in the general rating of the largest Ukrainian taxpayers. The rating was prepared by the State Fiscal Service based on contributions to the consolidated state revenue in 2016.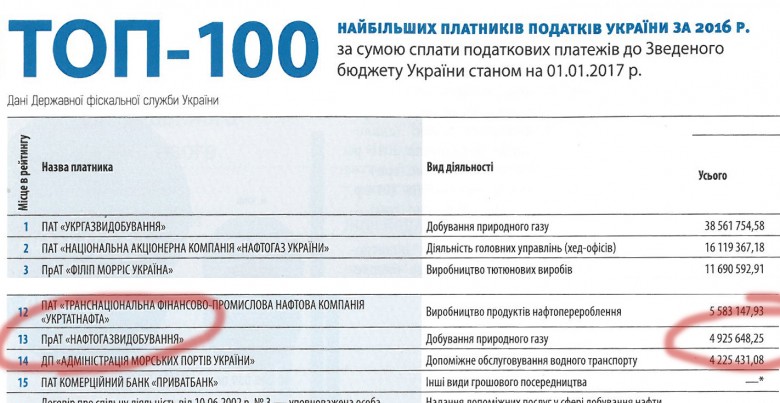 Naftogazvydobuvannya ranked eighth among the companies operating in the Ukrainian fuel and power industry.
According to the data collected by the State Fiscal Service, Naftogazvydobuvannya paid UAH 4.9 bln in taxes. This result became possible thanks to the growth of gas extraction by 25% and the sale of a portion of product extracted in 2015.
"The development of domestic gas extraction has specific importance not only for energy security of Ukraine but also for the strengthening of the country's economy. We use all our efforts to step up the production and increase tax contributions. Today, there is only one deterrent: a regulatory and investment environment that leaves a lot to be desired. By joining their efforts, the business and the state will be able to overcome this barrier to the accelerated development of the industry," stated Igor Shchurov, CEO of DTEK Oil&Gas.
Based on 2015 performance, Naftogazvydobuvannya paid more than UAH 3 bln in state and local taxes.