DTEK Oil&Gas Facilities Successfully Pass an Environmental Audit
A comprehensive environmental audit of the facilities and activities of PJSC Naftogazvydobuvannya, a productive asset of DTEK Oil&Gas, was completed in June 2018. The independent audit confirmed that the company complied with the regulations of the environmental legislation of Ukraine and there is no negative industrial impact of Naftogazvydobuvannya's activities on the environment.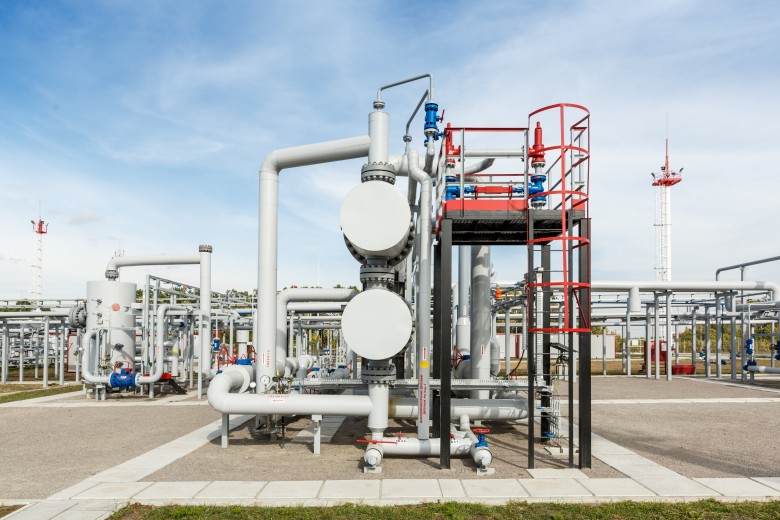 The audit was initiated by Naftogazvydobuvannya and conducted in accordance with the Law of Ukraine On Environmental Audit by Scientific Industrial Enterprise Ecozahyst, which provides engineering services for environmental due diligence, and expert and environmental audit services to the largest private and state-owned enterprises in Ukraine. The purpose of the audit was confirming the compliance of Naftogazvydobuvannya's facilities and activities that constitute an increased environmental hazard with the Laws of Ukraine On Environmental Protection, On Waste and On Air Protection, the Code of Ukraine, the Natural Resources Code and the Land Code of Ukraine, and international standards ISO 14001:2015, ISO 19011-2012, ISO 14004:2016, DSTU ISO 14015:2005.
For two months, a group of environmental auditors analysed and checked all design, permission, technical, reporting and statistic documents of Naftogazvydobuvannya, evaluated monitoring reports on all wells of the Semerenkivske and Machukhske Fields, and checked the activities of the company's three gas treatment units. The audit confirmed the compliance of all facilities and activities of Naftogazvydobuvannya with the national environmental legislation, a high level of environmental safety and efficient use of natural resources in gas and gas condensate production.
Compliance with the environmental legislation at the facilities of Naftogazvydobuvannya is confirmed by the environmental audit evidence in accordance with art. 6, 7, 20 of the Law of Ukraine On Environmental Audit and proves the absence of negative industrial impact of the company on the environment in the region of its activity. The experts of the environmental audit group emphasized that the minimum risks and low impact on the ecosystem are the results of Naftogazvydobuvannya's effective environmental policy and environmental protection programs.
Dmytro Meleshenko, Head of the Health, Safety and Environment Department of Naftogazvydobuvannya, noted, "The main element in ensuring the environmental safety of our company is early recognition and management of the environmental risks. We prevent the negative impact on the environment due to the upgrade and renovation of process equipment, high-quality well drilling, obtaining approval documents, and systematic innovative work with design institutes and contractors. Locals and authorities' support of our activities is an important indicator of our successful work in the field of environmental protection."
It is worth noting that Scientific Industrial Enterprise Ecozahyst has been working on the domestic market for more than 9 years and conducts environmental audits of the largest enterprises in the top 100 facilities of increased environmental hazard, identifying inconsistencies with the environmental protection requirements, developing guidelines and plans to eliminate the violations of the environmental legislation.